New Development & Product Launch: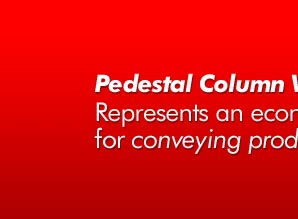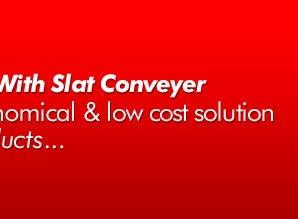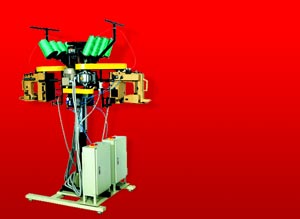 Home » Bag Closing Machine » Automatic Bag Closing Machine With Bag Infeed Device
Automatic Bag Closing Machine With Bag Infeed Device
Automatic Bag Closing Machine with Bag In-feed Device comes with easy to operate interface that allows quick action while closing the mouth of filled bags. With the presence of all moving parts provided in main housing, this also assures of achieving completely sealed environment that safeguards the machines against influx possibilities of dirt and other foreign particles.

These machines can deliver stitch width from 5mm to 9mm with variable speed pulley provision that allows easy synchronization with existing conveyors.

Some of the industry sectors where these find applicability in include Sugar mills, Rice/Flour mills, Fertilizer plants, Powder milk manufacturing units, Cattle/Poultry feed plants and others.


Special Features :
Sturdy, Rigid, Easy to Operate and Efficient Bag Closing Machine for closing mouths of filled bags
In industries like fertilizers, sugar, rice/flour, cattle/poultry feed, powder milk, etc
Moving parts in main housing totally sealed against dirt, dust and foreign particles
The stitch width is adjustable from 5mm to 9mm
Provision of a variable speed pulley allows easy synchronization with an existing conveyor
Ease of inspection and maintenance is ensured by a simple mechanism
Capable of stitching filled bags of all kinds like H.D.P.E., PP, Jute, Polyjute, Hessian & craft paper bags with synthetics or cotton thread
Additional Features :
Single/Double needle, two/four thread, chain stitch heavy duty automatic bag closing machine with auto start, stop & auto thread cutting system with automatic bag in feed devices.
Automatic Bag in feed device for plain sewn closure on PP/PE Woven cloth bags & paper bags
The upper edge of the sack is smoothed by two V-Belts running in opposite direction & is positively transported the bags to the sewing machine.
In feed speed standard 10 M/Min. while ordered specify conveyor speed.
Special Designed Pedestal Column for Dual Head System.
Specifications :
| | | |
| --- | --- | --- |
| Conveyor | Slat or Belt Type | Slat or Belt Type |
| Seam | Double Thread chain Stitch | Four Thread Chain Stitch |
| Speed | 800-900 Bags/hr | 800-900 Bags/hr |
| Stitch width | 5-9mm | 5-9mm |
| Needle | DRX2-26(Orgen/Groze-BECKRT) | DRX2-26(Orgen) |
| Brake Motor | 3 Phase 4 Pole 0.37 KW (Depend on Conveyor Speed) | 3 Phase 4 Pole 0.37 KW (Depend on Conveyor Speed) |
| Start/Stop | Photo-Switch | Photo-Switch |
| Cutter Type | Air cylinder driven guillotine cutter | Air cylinder driven guillotine cutter |
| Air Pressure | 6 Kg/cm2 | 6 Kg/cm2 |
| Air Consumption | 250 Lit/min | 250 Lit/min |
| Photo Cell Range | Upto 500mm | Upto 500mm |
| Infeed system motor | 0.25 H.P., 3 Phase, 4 Pole (Depend on Conveyor Speed) | 0.25 H.P., 3 Phase, 4 Pole (Depend on Conveyor Speed) |
| Drive Motor | For sewing head 0.5 H.P., 3 Phase | For sewing head 0.5 H.P., 3 Phase |
| Conveyor | Slat or Belt Type | Slat or Belt Type |
| Lubrication System | Manual Oil Feed or Oiler | Manual Oil Feed or Oiler |